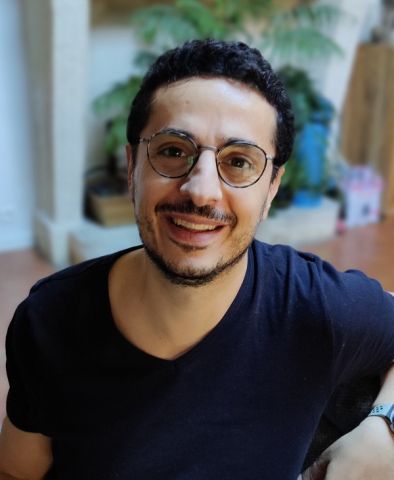 Dear FPS colleagues and dear visitors,
The elections of the Board of the French Society of Proteomics have spoken and it is a team from the four corners of France that will put its dynamism at the service of our society for this mandate. If you were a member of the FPS before, you probably know most of us. All of the many disciplines and specialties worked in our society are well represented there and everyone should be able to find the right interlocutor.
In our close-knit team, everyone was able to apply for the various board functions. Mariette Matondo will be our vice-president and will continue to invest in international relations. Emmanuelle Com will be our treasurer. Delphine Pflieger will be our secretary and contact with the other companies. Mélisande Blein-Nicolas and David Bouyssié will be our webmasters. Christophe Flahaut will be our voice with the sponsors. Mélisande Blein-Nicolas and Pascal Mansuelle will be our scholarships and grants committee. Marie Duhamel and Nicolas Desbenoit will be the chief editors of the mag. Marie Chion will represent the youth club. Finally, Christine Carapito will share with us her experience as Chairman of the Board. A great gender parity, newcomers and motivated people who have resigned with new functions! Glad to be part of this great team!
A big thank you to our colleagues Myriam Ferro, Philippe Marin, Willy Bienvenut, Pascal Cosette who left the board after having worked so hard. We will do our best to stay up to date.
First change, we are now officially called French Proteomics Society (FPS). You can read this message on a brand new website and the new contact address is frenchproteomicssociety@gmail.com.
The year 2020 was marked by the COVID19 pandemic and prevented us from meeting face to face. In response, videoconferencing tools have grown significantly and we have decided to initiate visioFPS, monthly seminar-type presentations in short 30 min format by guests or members of our company. Your participation will depend on the vitality of our society, particularly in this year 2021 during which face-to-face meetings are always to be excluded. Thematic days with the Francophone Network of Metabolomics and Fluxomics (RFMF) and the French Society of Mass Spectrometry (SFSM) are also being held in 2021 and will perhaps also take place in video.
In 2022 there will be two big events for the FPS. The joint congress of the Francophone Network of Metabolomics and Fluxomics, the French Society of Proteomics and the French Society of Mass Spectrometry (SMMAP) will be held in Nantes in September. The joint congress of Spanish, Portuguese and French proteomics societies will be held in Portugal.
The FPS will continue to award scholarships so that our young members can participate in national and international events (even on video). Priority will go to the major events listed on our site, but do not hesitate to apply on the fly, including events that are not mentioned there.
The FPS wishes to promote mentoring among its members. Do not hesitate to contact us if you need a thesis committee, a thesis jury or to be put in contact with an expert.
We are also counting on you to contribute to the content of our Mag. Share your congress experiences, the news that interested you. The exchange and sharing of information is the very essence of a scientific community.
Let us participate in the life of our company, let us share our passion for this constantly evolving discipline and promote the quality of French proteomics!
Yours sincerely,
Franck Vandermoere